Texas Stars Reveal Complete 2020-21 Season Schedule
---
Jan
22
, 2021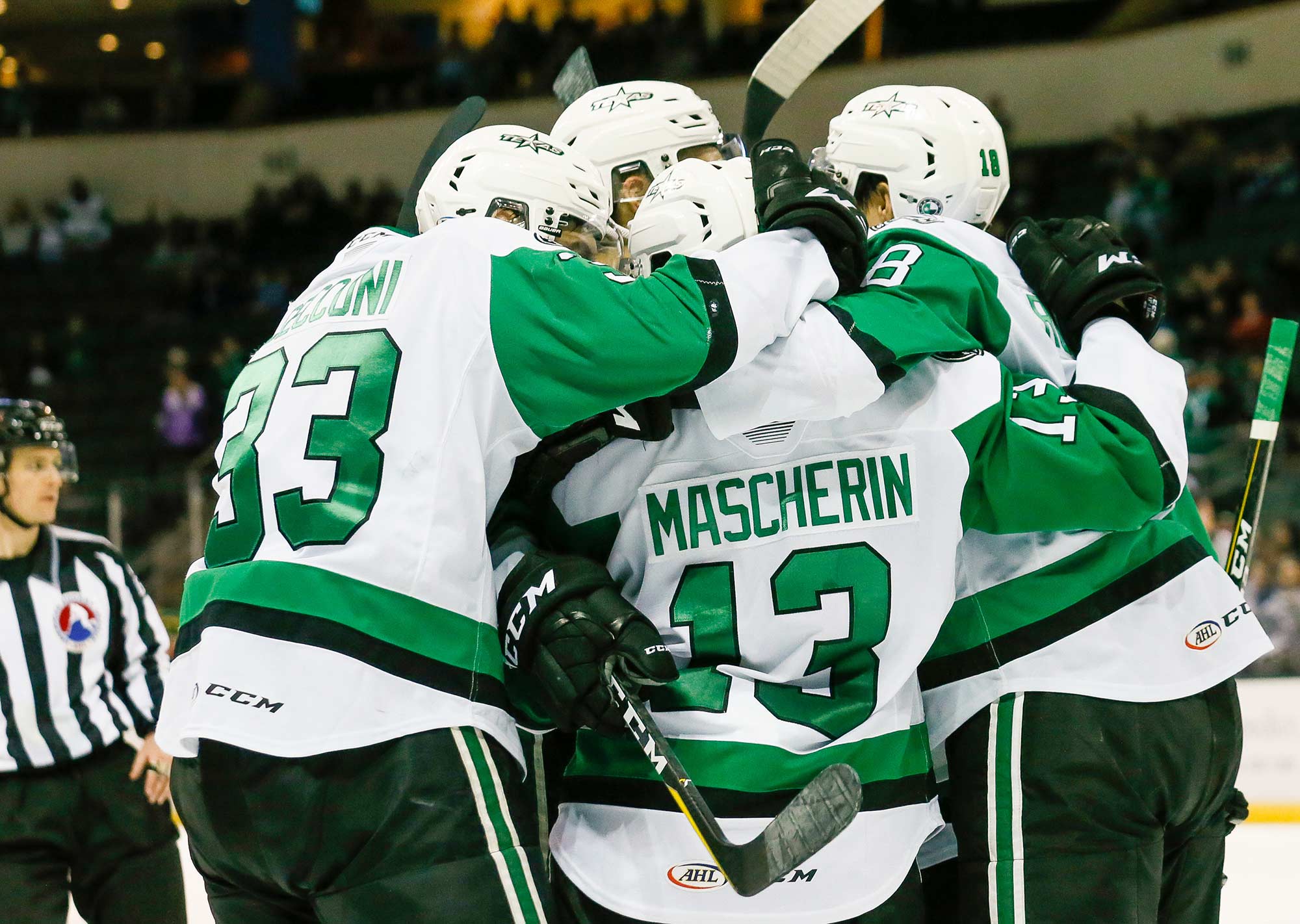 CEDAR PARK, Texas – The Texas Stars, American Hockey League affiliate of the NHL's Dallas Stars, announced the entire 2020-21 season schedule. The Stars begin the 38-game campaign by facing the Iowa Wild on Friday, Feb. 5 at 7 p.m. from Wells Fargo Arena in Des Moines, Iowa. The Stars first home game at H-E-B Center at Cedar Park is scheduled for the following Friday, Feb. 12 at 7 p.m. against the San Jose Barracuda.
For the Stars complete schedule, visit TexasStars.com/Games, download our printable schedule here, or connect the schedule right into your calendar with our iCal download here.
Texas will have an even split of 19 home games and 19 road games this season. Seventeen of Texas' home games at H-E-B Center will take place at 7 p.m. while Sunday, May 2 and Sunday, May 9 are both slated for a 5 p.m. start.
The Stars opponents this year include Iowa, San Jose, Tucson, Cleveland, and Colorado. Texas has had the longest separation with the Cleveland Monsters, last meeting on Mar. 16, 2018. They also add San Jose back to the schedule after a brief hiatus in the 2019-20 season.
Individual tickets for the 2020-21 season will go on sale on Thursday, Jan. 28. Any individuals who have not filled out information for their season tickets should contact the Texas Stars office before that date to secure a location for the 2020-21 season. For more information about the Texas Stars and H-E-B Center safety protocols, please visit TexasStars.com/tickets/2021-season-faqs. Before attending games, fans should familiarize themselves with H-E-B Center guidelines at HEBCenter.com.
The Texas Stars are the primary development affiliate of the NHL's Dallas Stars. For more information, call (512) GO-STARS (467-8277) or visit TexasStars.com.