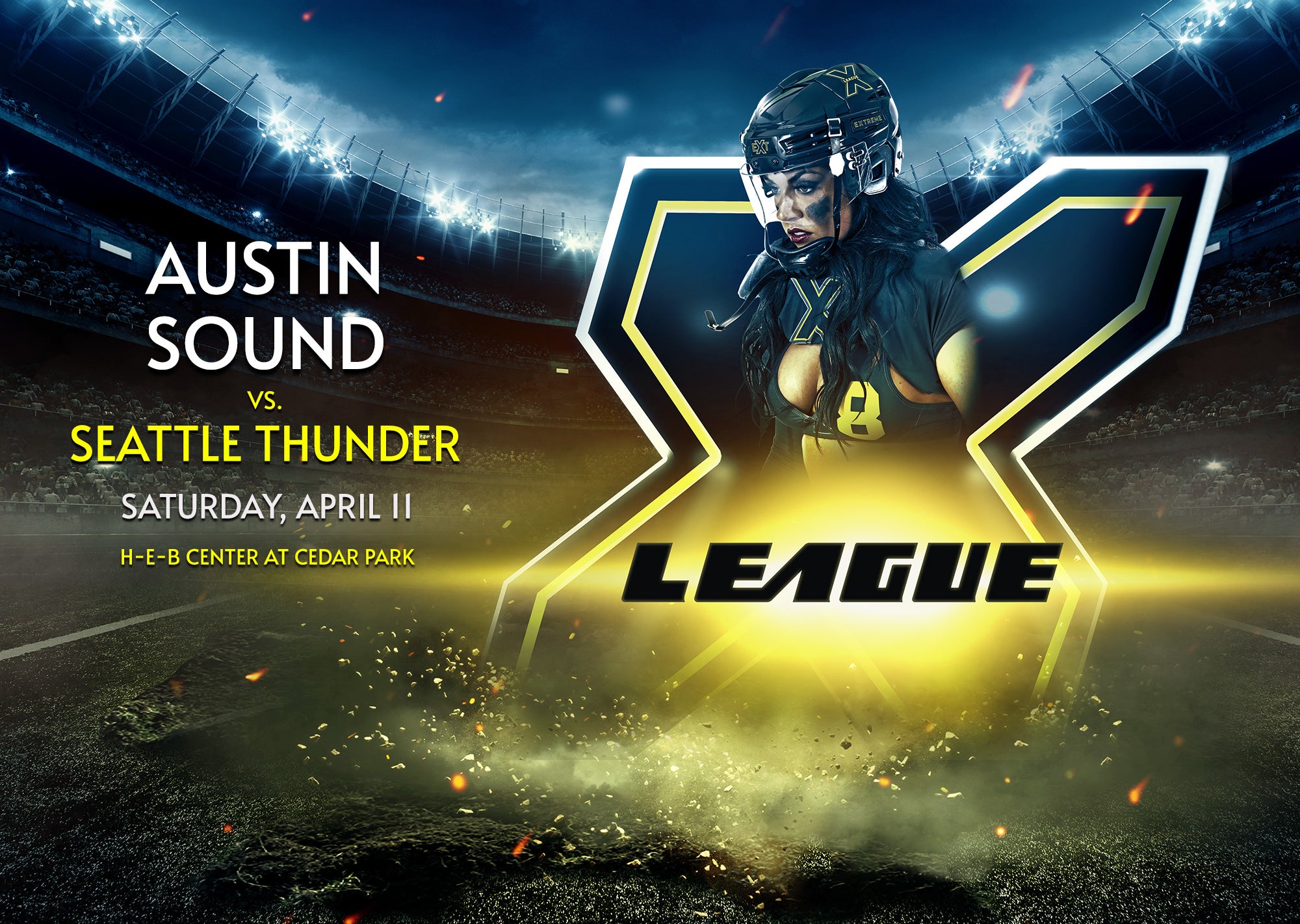 Extreme Football League: Atlanta Empire vs. Austin Sound
APRIL 11TH GAME 1 POSTPONED TO JULY 17
MAY 16TH GAME 2 CANCELLED
About The Event

GAME 1 POSTPONED UNTIL FRIDAY, JULY 17TH
The Extreme Football League has announced an updated schedule due to COVID-19 restrictions. Game 1 of the Austin Sound 2020 season originally scheduled for April 11th has been rescheduled to Friday, July 17th at H-E-B Center at Cedar Park against the Atlanta Empire. Previously purchased tickets for Game 1 will be honored on the new date. Game 2 originally scheduled for May 16th has been cancelled. Refunds are available at point of purchase.
---
One of the sports' most-anticipated debuts kicks-off Friday, July 17 at the H-E-B Center at Cedar Park, when the Extreme Football League (or 'X League') officially begins inaugural season play. If you want to experience a high-energy atmosphere with some of the most fiercely athletic and beautiful female athletes in the world, playing passionate 7-on-7 full-contact tackle football, then pick up your tickets to the Austin Sound .

Festivities begin early for X League games, as an official Tailgate Party will be hosted, doors open at 6 pm and there will be an opportunity to meet your favorite Austin Sound athletes at the post-game meet and greet, open to all fans who attended the game.
The X League and your Austin Sound have been called, 'Not Your Father's Football League'.