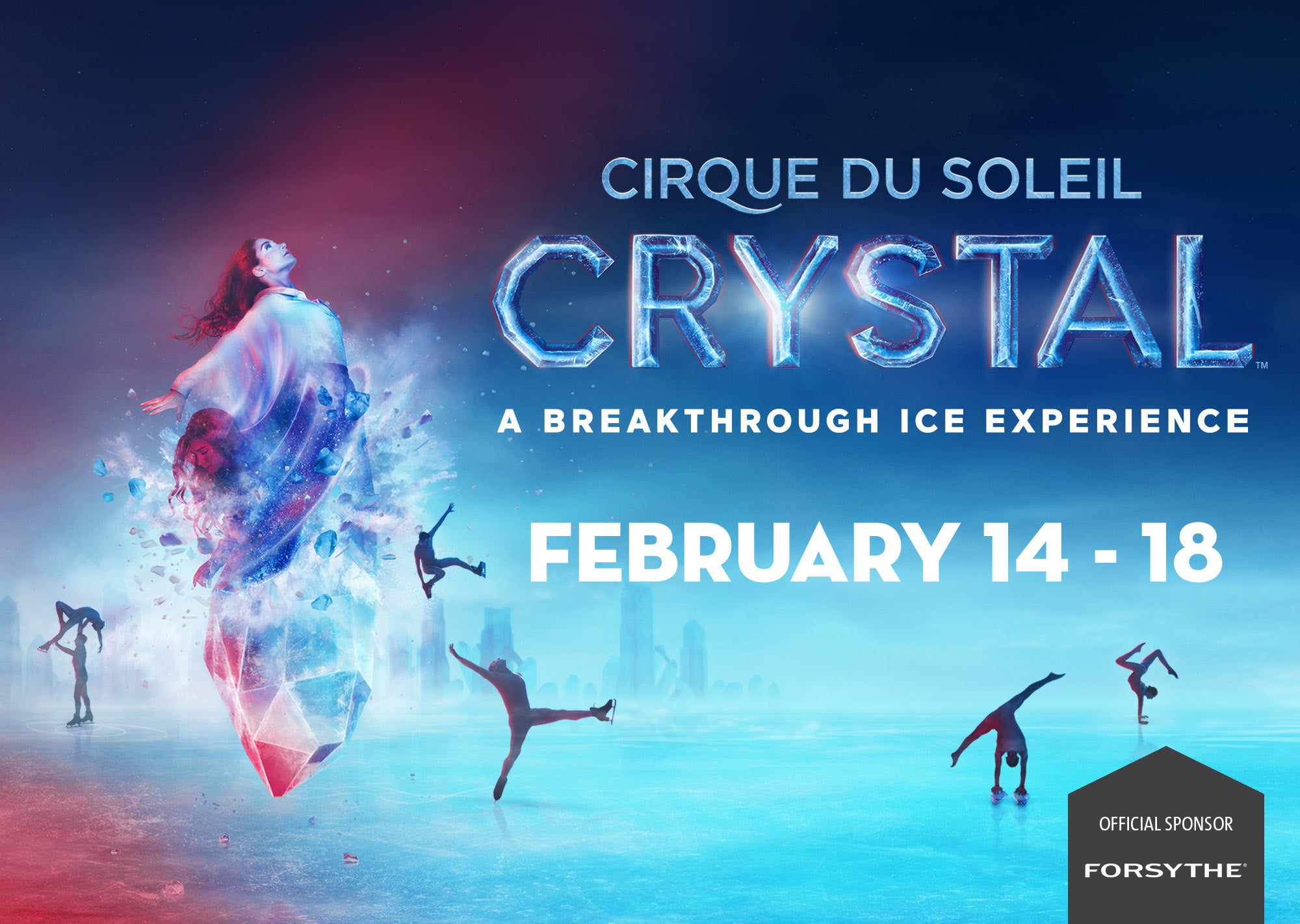 Cirque du Soleil Crystal
Wednesday,

Feb

14

7:30PM

Thursday,

Feb

15

7:30PM

Friday,

Feb

16

7:30PM

Saturday,

Feb

17

3:30PM

Saturday,

Feb

17

7:30PM

Sunday,

Feb

18

1:00PM

Sunday,

Feb

18

5:00PM
About The Event
Cirque du Soleil performs its first ice show "Crystal" at H-E-B Center at Cedar Park, February 14-18, 2018 for seven shows only. Crystal is the 42nd production from Cirque du Soleil and first-ever experience on ice. World-class ice skaters and acrobats take their new frozen playground by storm with speed and fluidity as they challenge the laws of gravity with a flurry of unexpected acrobatics. A new kind of performance as Cirque du Soleil meets the ice.

Crystal, the show's main character, sets out on an exhilarating quest to fulfill her destiny as she dives into a world of her own imagination. She soars through this surreal world at high speed to become what she was always destined to be: confident, freed, empowered.

Crystal is about looking at things from fresh angles, peeking through the veneer of everyday life, reframing one's daily reality to see what one might have missed. Sometimes the only way to appreciate things is to look at them sideways. Discovering one's individuality and uniqueness requires venturing out on thin ice.
The creative team
Crystal's creative team comprises 18 creators under the guidance of Yasmine Khalil, Crystal Executive producer and Daniel Fortin, Executive Director, Creation
Stefan Miljevic Creative Director
Shana Carroll Show Director and Acrobatic Performance Designer
Sébastien Soldevila Show Director and Acrobatic Performance Designer
Fred Gérard Acrobatic Equipment and Rigging Designer
Stéphane Roy Set Designer
Johnny Ranger Video Content Designer
Maxim Lepage Music Composer
Éric Champoux Lighting Designer
Anne-Séguin Poirier Props Designer Marie Chantale Vaillancourt Costume Designer Véronique St-Germain Make-up Designer Geneviève Dorion-Coupal Choreographer
Kurt Browning Skating Performances Senior Designer
Benjamin Agosto Skating Performances Designer
Marilyn Langlois Synchronized Skating Designer
Raphael Cruz Performance Designer
Mark Vreeken Sound Designer
Eisa Davis Dramaturg, Text
"Crystal breaks the codes of the traditional ice show by creating a unique form of entertainment. To reach this objective, we brought together the best experts in their respective worlds. With this new show, the audience will discover the infinite possibilities that ice adds to the prowess of circus arts," says Daniel Fortin, Executive Director, Creation, Crystal.

Sponsor
Forsythe technology is the presenting sponsor of Crystal in the USA.

About Cirque du Soleil
Originally composed of 20 street performers in 1984, Cirque du Soleil completely reinvented circus arts and went on to become a world leader in artistic entertainment. Established in Montreal, the Canadian organization has brought wonder and delight to over 180 million spectators with 42 productions that have taken place in close to 450 cities in 60 countries. Cirque du Soleil currently has over 4,000 employees, including 1,300 artists, from nearly 50 countries. In 2017 alone, 19 shows are presented simultaneously throughout the world.

A world leader in entertainment, Cirque du Soleil creates content for a broad range of audacious projects. On top of producing world-renowned shows, the organization has extended its creative approach to a large variety of entertainment forms such as multimedia productions, immersive experiences, theme parks and special events. Going beyond its various creations, Cirque du Soleil aims to make a positive impact on humans, communities and the planet with its most important tools: creativity and art.
Group Information

Discounts are available for groups of 12+ by calling 512-600-5013.

Group pricing increases January 9, 2018!

Parking & Drop Off/Pick Up Information

$15 General Parking
$25 Valet Parking

CASH ONLY

Guests can be picked up or dropped off via the South parking lot, just to the left side of the main entrance doors.

Camera Policy & Prohibited Items Notice

There is a strict no-camera policy during all Cirque du Soleil performances. (Working media can request press/photo credentials).

For the safety of the performers, strobe lights, lazers and similar items like shoes with lights are not permited in the venue. Please review the full list of PROHIBITED ITEMS