AUSTIN SPURS ANNOUNCE 2023-24 SEASON SCHEDULE
---
Sep
5
, 2023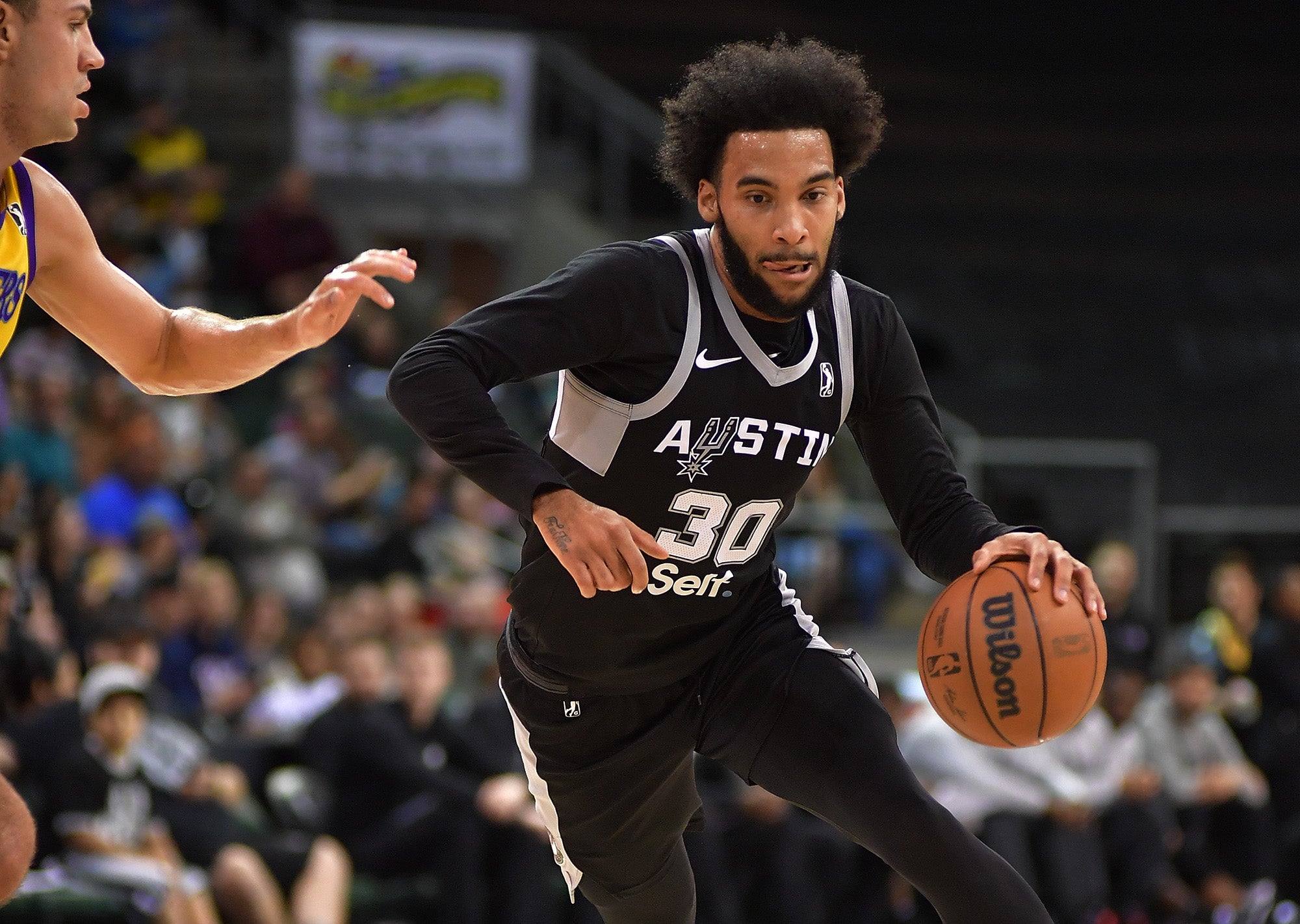 AUSTIN (Sept. 5, 2023) – The Austin Spurs today announced the team's 2023-24 season schedule, which will be split into two parts: the 16-game Showcase Cup followed by a 34-game regular season. The 2023-24 Austin Spurs season is presented by SWBC.
The Spurs will tip off the Showcase Cup on the road in Birmingham on Nov. 10 before making their home debut as they host the Osceola Magic on Sunday, Nov. 12 at 4 p.m. at the H-E-B Center at Cedar Park to begin a five-game homestand. During the Showcase Cup, teams will be separated into four regional pods and play 16 games against one another in NBA G League markets. The teams with the best winning percentage in each regional pod, along with the next four teams across the league with the best win percentages, will advance to compete for the Showcase Cup. The Showcase Cup will culminate with a single-elimination tournament to crown a champion at the 2023 NBA G League Winter Showcase from Dec. 19-22.
Austin begins the regular season on Thursday, Dec. 28 at 7 p.m., hosting the South Bay Lakers, as all team records reset following the conclusion of the Showcase Cup.
As part of Spurs Sports & Entertainment's efforts to deepen their fanbase and better reach their fans across the team's mega-region from Mexico to Austin, the Spurs will host two off-site games this season. The Silver and Black return to Laredo for the second consecutive season for two games against the Stockton Kings on Friday, Feb. 2 at 7 p.m. and Saturday, Feb. 3 at 7 p.m. at the Sames Auto Arena.
Austin's promotional and broadcast schedule will be announced at a later date, and single game tickets will go on sale later this month. Season ticket memberships are available now. To learn more, visit austinspurs.com/season-tickets/.