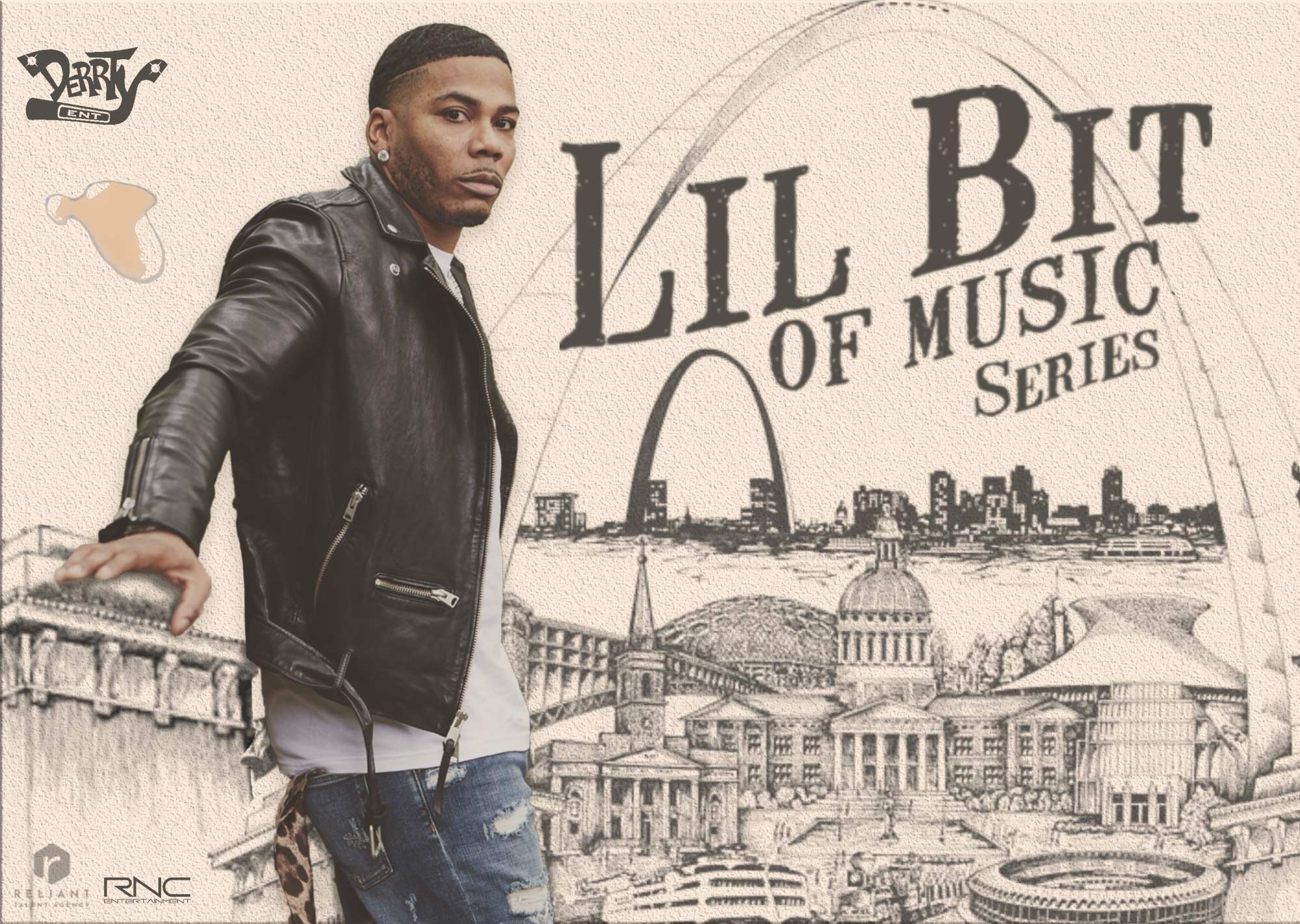 Nelly's Lil Bit of Music Series
with special guest Stoney LaRue and introducing Harper Grace & Dusty Black!

Resheduled from 2/5/22
About The Event
Tickets for the previous 2/5/22 show date will be honored for the rescheduled date or refunded at point of purchase until 30 days following the announcement of the new show date (announced on 3/18/22). For further questions, please contact the H-E-B Center box office at 512-600-5001.
---

Nelly, the multi-platinum, three-time Grammy winning artist and four-time AMA award winning entertainer announces his Fall Concert Series, a first-of-its-kind experience showcasing the on-stage fusion of country, hip hop, rap, and R&B with a distinctly "rock n' roll" presentation. Nelly will be traveling with a full live band as well as a multi-million-dollar production package along with some of country music's biggest rising stars supporting this incredible show.

This unique production stems from the celebration of Nelly's 20-year anniversary of the RIAA certified Diamond record "Country Grammar" earlier this year when fans were gifted with the digital release of a LIVE, full band production of the complete album, not to mention his continued commercial success in country music. Whether fans are attending to party with the classics or bask in his most recent hits like Cool Again with Kane Brown, Good Times Roll with Jimmie Allen and Lil Bit with Florida Georgia Line, Nelly is ready to shake up the live music scene with this show that is sure to have a little something for everybody.

Nelly will hit the road just in time to celebrate the release of "Heartland", his country inspired EP that he likes to call a collection of "country club-bangers". His lead single "Lil Bit" from the project continues to make major waves in the country space as it is his 3rd collaboration with the multi-platinum duo Florida Georgia Line. Nelly describes the EP as his "appreciation for country music."... "It's my thanks for country music, the whole world of country music, for allowing [me] to be a part of it."] - Music Mayhem Magazine

This collection of shows will continue to harness and uplift what is an ever-growing community of music lovers from all walks of life who did not grow up on only country or only rap and who find their identity and inspiration at the intersection of urban and rural cultures. From Nelly's initial success in 2004 with Tim McGraw in "Over and Over' to the remix of Kane Brown's "Cool Again" just last year, he continues to prove that music transcends all boundaries and genres insisting, "No matter what you listen to, everyone likes to party, and to celebrate the same way".
Harper Grace, a rising pop-country artist, who recently inked her first Publishing contract with Curb Records will offer support for the entirety of the series. This will serve as Harper's debut tour. As a Dallas, TX native, she is known for her soulful country melodies and larger than life pop choruses.

Tickets for the general public will go on sale Wednesday, November 17, 2021 at 10:00AM CST. A limited number of VIP packages and experiences will be available. These offers include preferred seating, exclusive merchandise, meet and greet opportunities and more. For more information and a list of show dates, visit www.rocknconcepts.com or www.nelly.net.
---

** (Updated October 16, 2021) H-E-B Center encourages patrons to wear a mask when attending one of our events but masks are not mandatory for entry. Please note that this policy may be adjusted on a show-by-show basis as dictated by artist or tour policy. Thank you for your cooperation in helping our community stay safe during the COVID-19 pandemic. Masks are required for all employees until further notice.

*This event date is subject to CDC, State of Texas and local government guidelines for helping the community stay safe during the COVID-19 pandemic.
---
VIP Meet & Greet Add-On Packages

At Home Loge Seating Package w/Food & Beverage

COVID-19 SAFETY PRECAUTIONS - MASKS RECOMMENDED

Parking Information / Purchase Discount Advance Parking