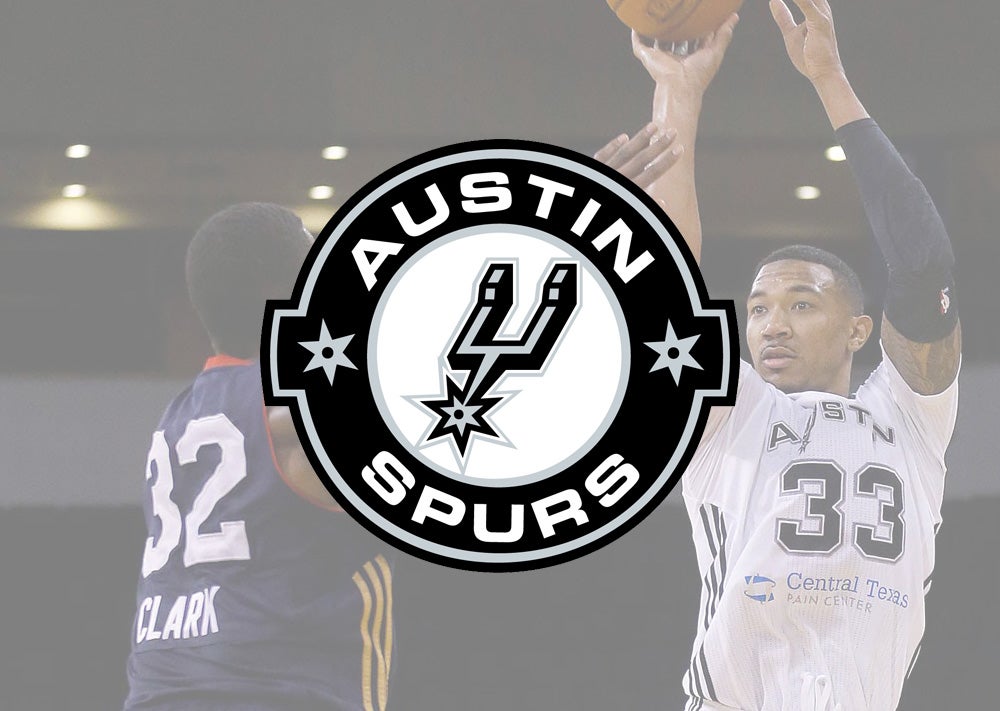 H-E-B Center at Cedar Park is the home of the defending NBA G League Champion Austin Spurs, the NBA Development League affiliate for the San Antonio Spurs.The NBA Development League is officially the NBA G League as part of a partnership with Gatorade.
The Austin Spurs, presented by SWBC will celebrate their 12th season. In that span, the franchise has a history of developing NBA talent on the court and in the front office.
Twenty Austin Spurs players have earned Gatorade Call-Ups to the NBA. Three head coaches have been promoted to NBA coaching positions (Quin Snyder, Brad Jones, Taylor Jenkins) and four previous assistant coaches are currently in other NBA coaching or staff roles (Bryan Gates, Dale Osbourne, Roy Rogers, and Alex Lloyd). Three former general managers (Dell Demps, Danny Ferry, Sean Marks) and two athletic trainers (Dice Yamaguchi, Nixon Dorvilien) have also been elevated to NBA positions.
The Austin Spurs have advanced to postseason play five of nine seasons in Austin, winning three division championships and the 2012 NBA D-League title.
Austin advanced to the NBA D-League semifinals during the 2014-15 season after capturing the Southwest Division Championship.
Season ticket packages are available now by calling (512) 236-8333 or visiting www.austinspurs.com.
Throughout the season fans can watch all NBA G League games on NBA G League YouTube Channel and it can be viewed at https://www.youtube.com/nbagleague.