PAW Patrol Live! "Race to the Rescue" Brings Family Fun to Cedar Park
---
Oct
15
, 2019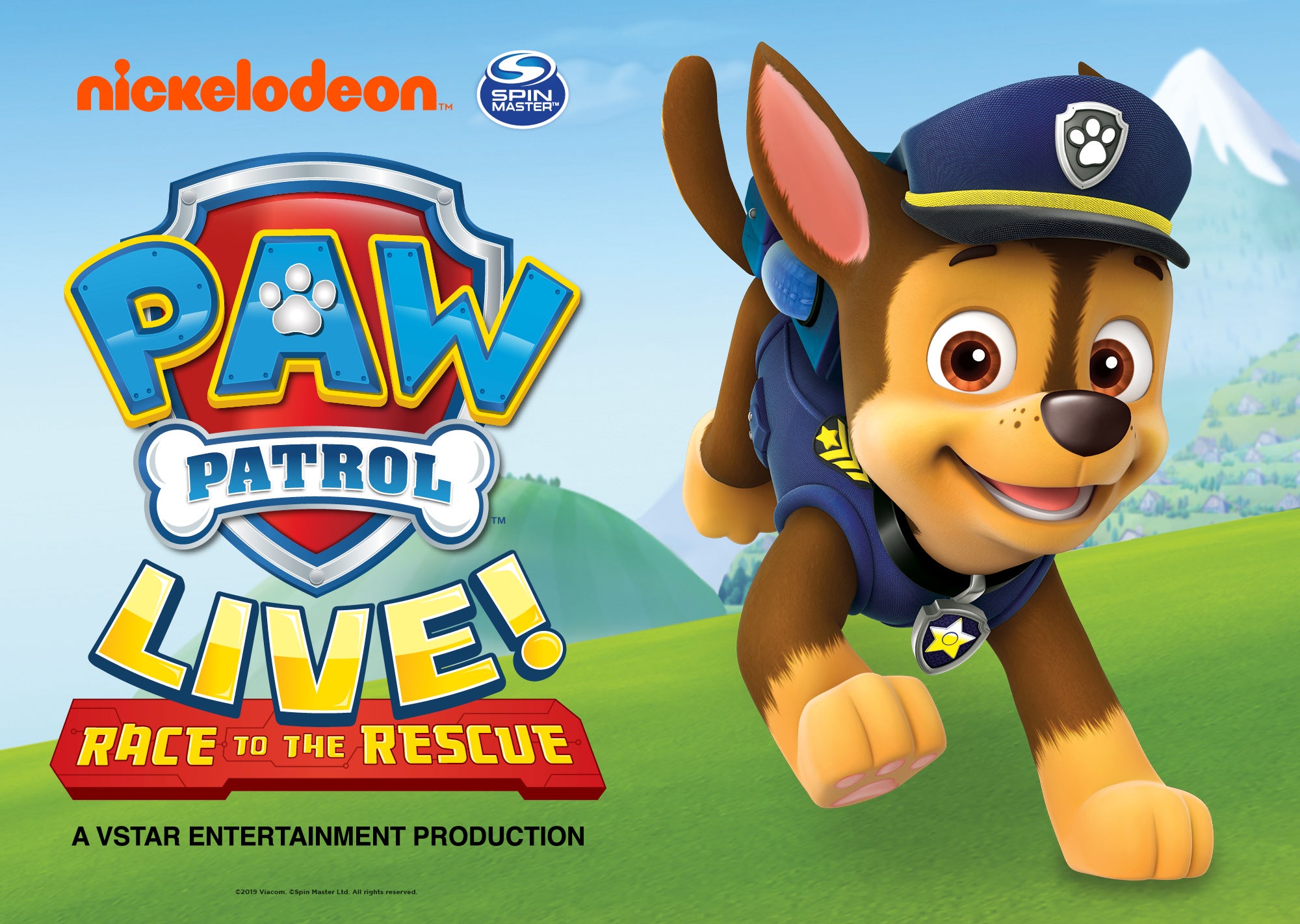 CEDAR PARK, TX (October 15, 2019) – No job is too big, no pup is too small! Nickelodeon and VStar Entertainment Group present PAW Patrol Live! "Race to the Rescue," an action-packed, music-filled production. The heroic pups from the top-rated animated preschool series PAW Patrol, produced by Spin Master Entertainment, will visit HEB Center, March 31 & April 1! Tickets for all three performances are on sale to the public October 25, 2019 and can be purchased at www.pawpatrollive.com.
It's the day of the Great Adventure Bay Race between Adventure Bay's Mayor Goodway and Foggy Bottom's Mayor Humdinger, but Mayor Goodway is nowhere to be found. PAW Patrol to the rescue! Ryder summons Marshall, Chase, Skye, Rubble, Rocky, Zuma and Everest to rescue Mayor Goodway and to run the race in her place. Using their unique skills and teamwork, the pups show that "no job is too big, no pup is too small." Through a unique storyline and upbeat music, Ryder and his pups share lessons for all ages about citizenship, social skills and problem-solving as they make several heroic rescues on their race to the finish line.
PAW Patrol Live! "Race to the Rescue" provides families with the opportunity to make lifelong memories and is a great introduction to live theater for kids. To help accommodate young children, the Broadway-style performance includes two acts with a 15-minute intermission. Children and their families are encouraged to engage with the performers through call and response and audience interaction. The pups are brought to life on stage through an innovative costuming approach based on Bunraku puppetry that allows each pup to use their pup pack, drive their rescue vehicles, and work together as a team. Classic theatrical scenery, along with a high-tech video wall, visually transports families to an authentic PAW Patrol environment, including locations from the TV series, like Adventure Bay, The Lookout, Seal Island, Farmer Yumi's farm and Jake's Mountain.
What: PAW Patrol Live! "Race to the Rescue" coming to Cedar Park!
When:

Tuesday

March 31

6:00 p.m.
Wednesday

April 1

2:00 p.m. & 6:00 p.m.
Where:

H-E-B Center at Cedar Park
2100 Avenue of the Stars
Cedar Park, TX 78613
Tickets: Tickets start at $19. Tickets are available at the H-E-B Center Box Office or online at www.ticketmaster.com.. Prices are subject to change. Additional fees and special offers may apply.
V.I.P: A limited number of V.I.P. (Very Important Pup) Packages are available, starting at $120. Package features premium show seating, a commemorative lanyard, and an after-show Meet & Greet with PAW Patrol Live! walk-around characters. Fans can get the ultimate VIP experience with the PAWsome VIP Package that includes the Very Important Pup perks, plus front row seating and an exclusive souvenir. Tickets for the PAWsome VIP Package begin at $170.
For more information or to join the Tail Mail mailing list for presale and other exclusive offers, visit www.pawpatrollive.com. Follow PAW Patrol Live! on Facebook, Instagram and Twitter at @pawpatrollive, and the hashtag #pawpatrollive. *Citi cardholders have access to special ticket opportunities for the PAW Patrol Live! tours. Citi cardholders can visit www.CitiPrivatePass.com for more information on presale tickets.
About H-E-B Center at Cedar Park
H-E-B Center at Cedar Park is a multi-use, city-owned, SMG managed entertainment facility that holds 6,863 seats for hockey, 7,200 for basketball and up to 8,700 for concerts and other events. The state-of-the-art arena has 24 suites (including four party suites) and 545 club seats with a private club lounge. The Center opened in September 2009 with George Strait and has gone on to host numerous events including Carrie Underwood, The Killers, Eric Church, Def Leppard, Ellie Goulding, Motley Crue, Tool, Disney on Ice, Cirque du Soleil, Ben Hur Shrine Circus, and many more.
H-E-B Center is located at the intersection of New Hope Drive and Toll Road 183-A in Cedar Park, Texas and is home of the AHL's Texas Stars since the 2019-10 season, affiliate of the Dallas Stars. H-E-B Center has hosted the AHL Calder Cup Finals in 2010, 2014 and 2018, with the Stars winning the Calder Cup in 2014. The venue is also home to 2017-18 NBA G League Champion Austin Spurs, affiliate team of the NBA's San Antonio Spurs. H-E-B Center hosted the 2012 NBA D-League Finals as well, with the Spurs capturing the 2012 D-League Championship. For more information, please visit www.HEBCenter.com or follow @HEBCenter on Facebook, Twitter, Instagram and Tumblr.
- www.HEBCenter.com -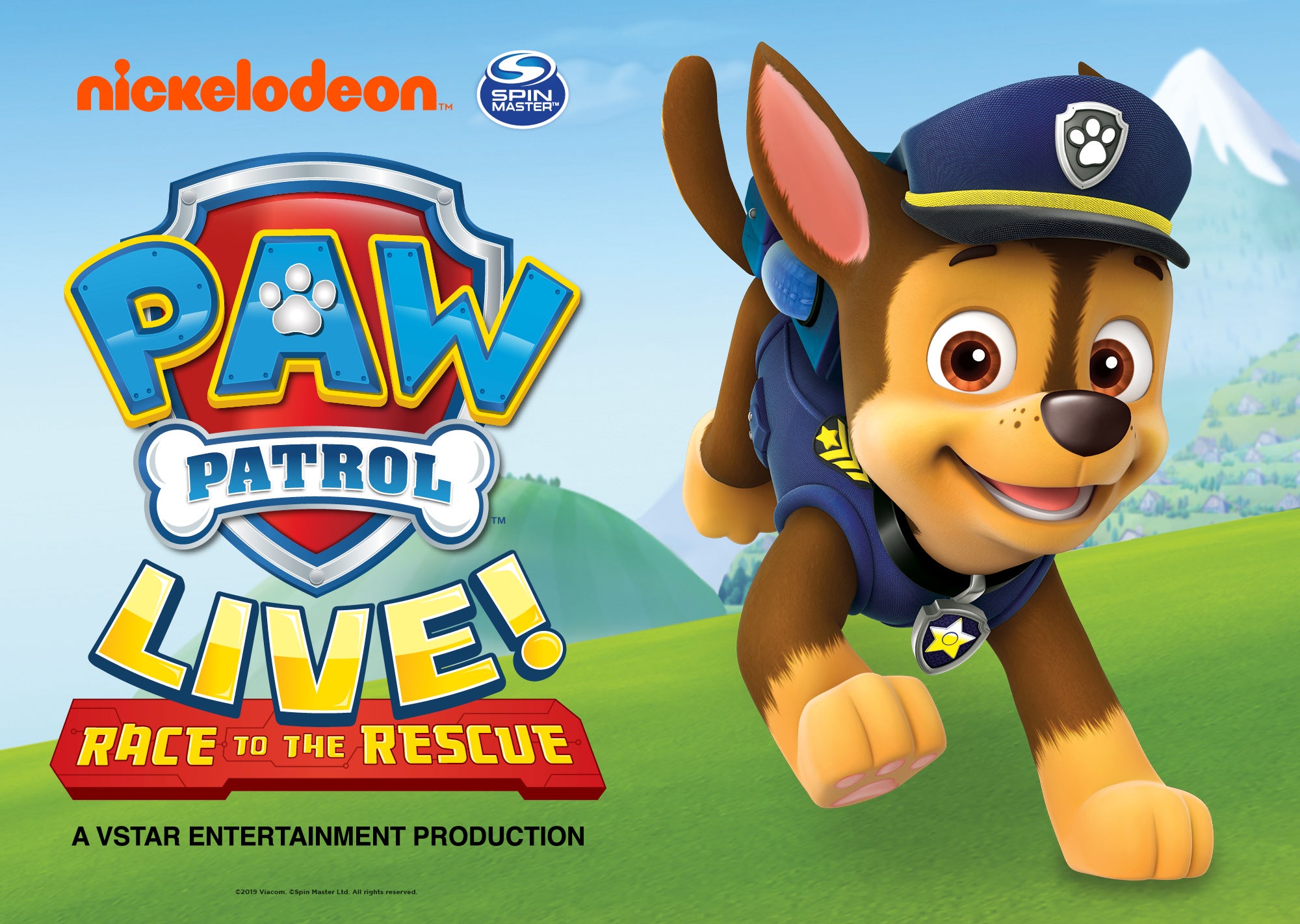 POSTPONED. NEW 2021 DATES TO BE ANNOUNCED SOON!