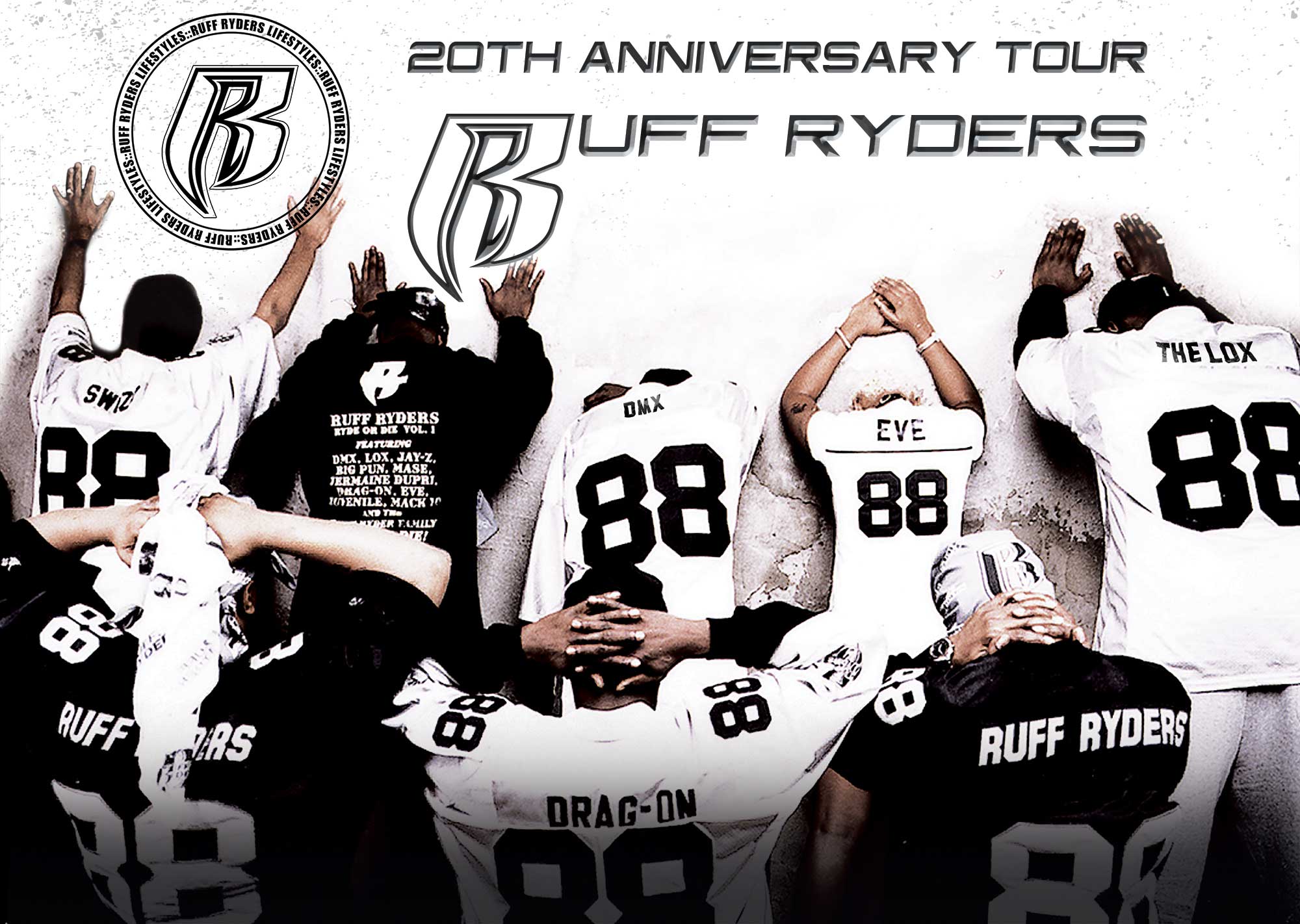 Ruff Ryders 20th Anniversary Tour
Eve, DMX, Swizz Beatz, The Lox, Drag On and featuring special guest Fat Joe
About The Show
The Ruff Ryders 20th Anniversary Tour will cross the U.S. this September, including a stop at H-E-B Center at Cedar Park on September 13th. The tour produced by Live Nation will reunite DMX, Eve, Swizz Beatz, The Lox, Drag-On and feature special guest Fat Joe. The legendary group, celebrating two decades of hip-hop prominence, will perform some of their biggest hits for fans.

Ruff Ryders' founders Joaquin "Waah" and Darin "Dee" Dean initially became lauded figures in the music industry by managing rappers DMX and The Lox, who turned into multi-platinum stars for Def Jam Recordings and Bad Boy Records in the late 1990s. The famed roster includes DMX, The Lox, Jadakiss, Styles P and Sheek Louch, Drag-On, Eve, and Swizz Beatz.

With decades of experience, and as prominent leaders in the hip-hop community, Joaquin and Darin revamped the Ruff Ryders brand through a new venture in 2010 known as Ruff Ryders Indy, a Fontana/Universal affiliated distribution company. Now the tour, along with the NatPro, We R the Streets, and Ruff Ryders to the Rescue program, is giving the brothers an opportunity to revolutionize how hip-hop music and lifestyle is discovered and delivered to communities.

Through Ruff Ryders Indy, Joaquin continues to showcase a keen eye for finding the hottest emerging talent, while Darin hones in on artist development.
For more tour information, visit https://ruffryders.com/