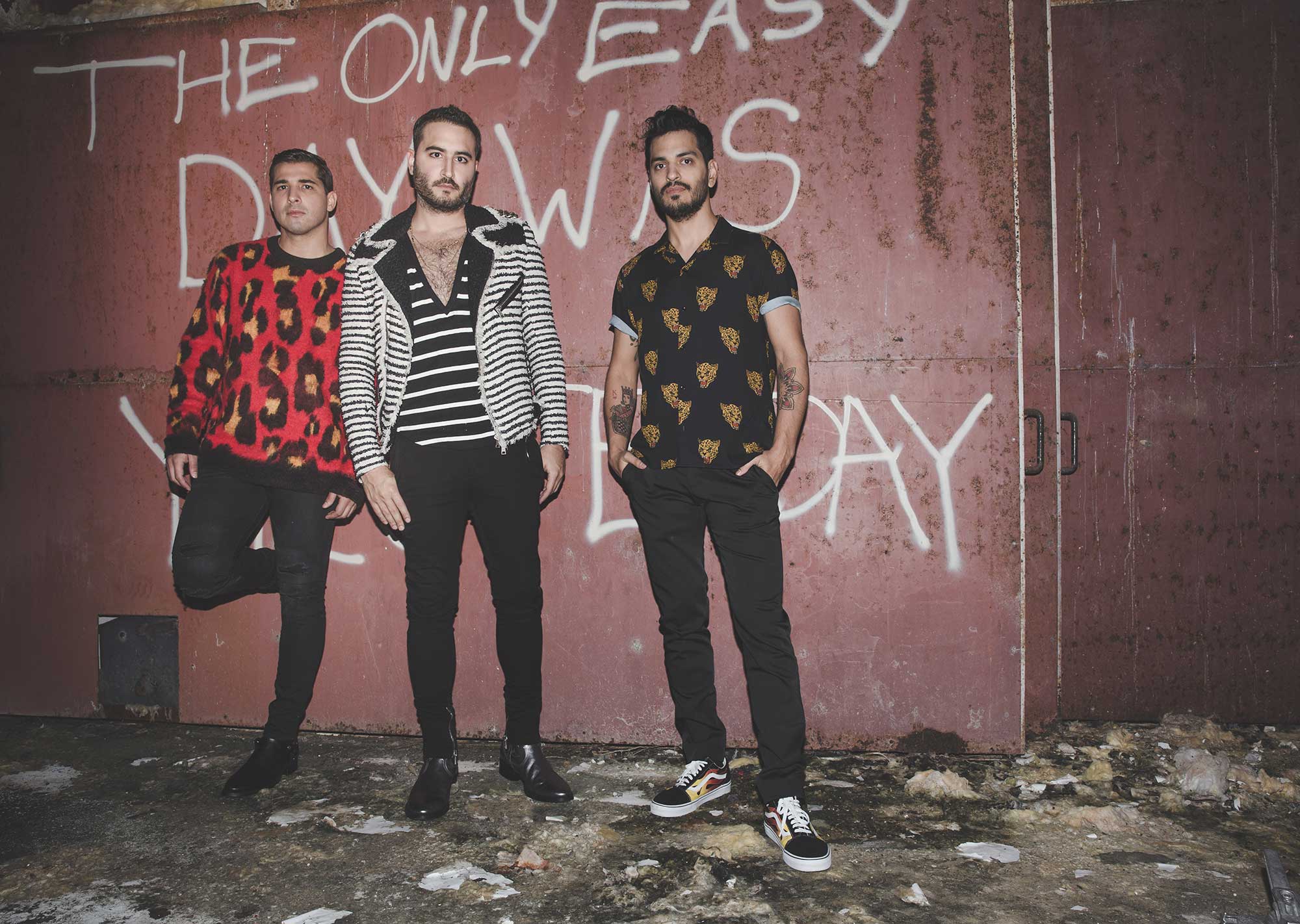 REIK
About The Event
Para español, ver a continuación.
Hot off the heels of their latest urban radio hit, "ME NIEGO," which is dominating charts worldwide, Latin Grammy-winning band, REIK will perform at H-E-B Center on October 4, presented by Paragon. Tickets go on sale Friday, June 1 at 10 AM via Ticketmaster.com.
Founded by Jesus Alberto, the band includes Navarro Rosas (lead vocals), Julio Ramirez Eguia (guitar/background vocals), and Gilberto Marin Espinoza (guitar). The meaning of the group's name is "rake" which is the raking of the guitar's strings.
Reik's first album was a self-titled debut album that released May 2005. Their first single "Yo Quisiera" received heavy rotation on Mexican Pop radio stations and went to number one quickly after. Reik's debut album went gold in Mexico in May of 2005 after selling 50,000 albums.
Reik was certified Platinum in Mexico for selling 120,000 copies. Their second album, Secuencia, was released November 2006, which featured the single "Invierno" gaining popularity in Latin American. In September 2008 Reik released their third studio album "Un Dia Mas," and in 2009, Reik won a Latin Grammy Award for the Best Pop Album by a Group with Vocals for "Un Dia Mas."
In 2016, Reik released their fifth album with new singles such as "Voy a Olvidarte" and "Ya me entere" which is described in the album as "a simple theme to the heart."
TICKETS ON SALE FRIDAY, JUNE 1 at 10:00 AM
Available at www.Ticketmaster.com or the H-E-B Center box office or
charge by phone at 1-800-745-3000.
---
Detrás de su último hit de radio urbano, "ME NIEGO", que está dominando los charts en todo el mundo, la banda ganadora del Latin Grammy, Reik, se presentara en el H-E-B Center este 4 de Octubre. Los boletos saldrán a la venta el viernes 1 de Junio a las 10:00 AM vía Ticketmaster.com.
Fundada por Jesús Alberto, la banda incluye a Navarro Rosas (vocalista), Julio Ramírez Eguia (guitarra/voces de fondo), y Gilberto Marin Espinoza (guitarra). El significado del nombre del grupo es "rake," que se refiere a una técnica en la guitarra.
El primer álbum de Reik fue un álbum, de debut auto titulado, que se lanzó en mayo del 2005. Su primer sencillo "Yo Quisiera" recibió una fuerte rotación en las estaciones de radio Mexicanas de Pop y subio al número uno rápidamente. El álbum debut de Reik gano disco de oro en México en Mayo del 2005 después de vender 50,000 copias.
Reik fue certificado Platino en México por vender 120,000 copias. Su segundo álbum, Secuencia, fue lanzado en Noviembre del 2006, que ofreció el sencillo "Invierno" ganando popularidad en Latinoamérica. En septiembre del 2008, Reik lanzó su tercer álbum de estudio "Un Día Más", y en el 2009, Reik ganó el Latin Grammy Award al Mejor Álbum Pop de un Grupo con Vocalista por "Un Día Más."
En el 2016, Reik lanzó su quinto álbum con nuevos sencillos como "Voy a Olvidarte" y "Ya me entere" que se describe en el álbum como "un tema sencillo para el corazón".
BOLETOS EN PREVENTA VIERNES, 1 DE JUNIO a las 10:00 AM
Disponible en www.Ticketmaster.com o en la taquilla del H-E-B Center o cargo por teléfono al 1-800-745-3000.
Parking Information

$15 General
$25 Valet

CASH ONLY